RUBISS/BIG Aust Ch.Ghostwind Eyez OnTh Prize
" Pryze"
Any way you look at her, she's simply stunning !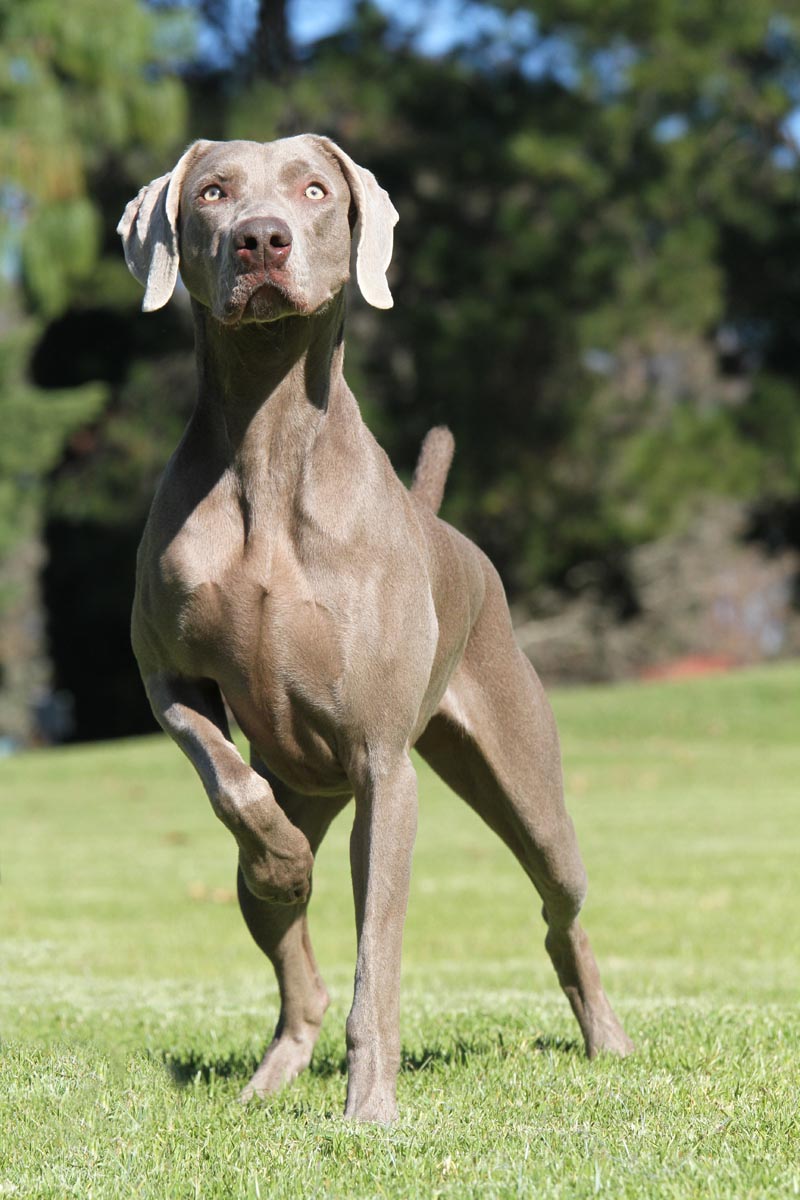 Weimaraner Club of NSW Inc.
Junior Of The Year 2009
R/Up Bitch Of The Year 2009
R/Up Weimaraner Of The Year 2010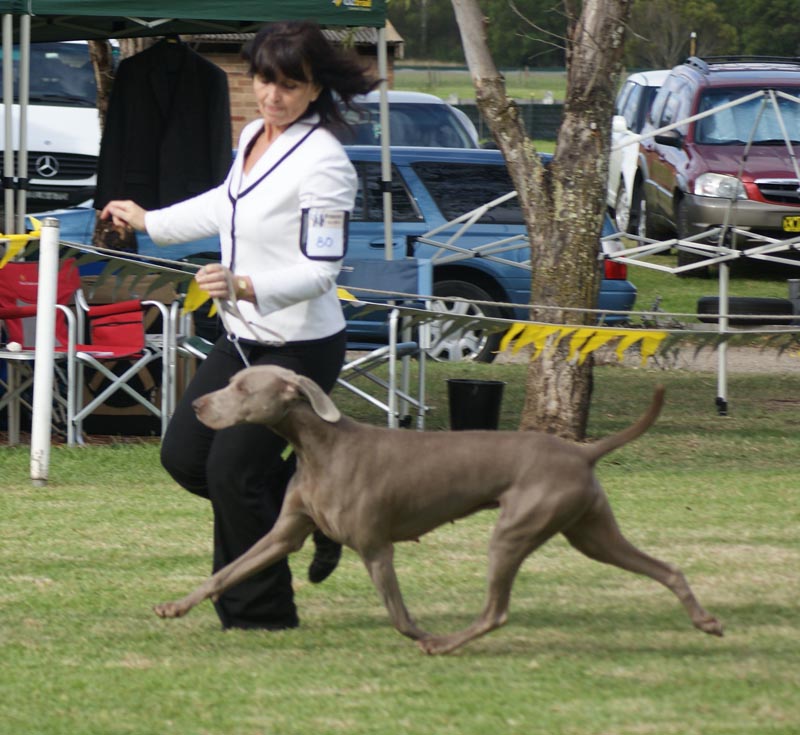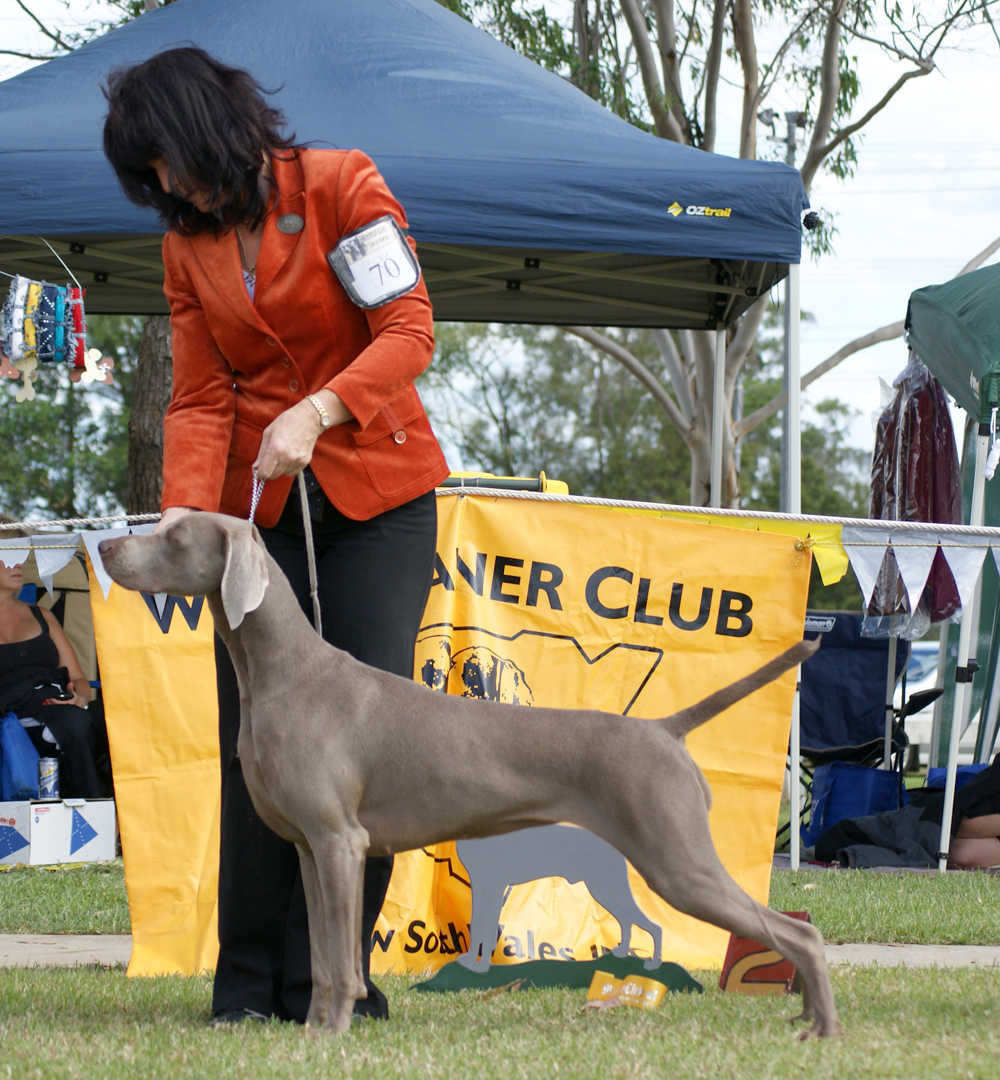 Pictured above going Reserve Challenge Bitch (43 bitches)
Weimaraner Club of NSW Inc Easter Specialty 2010
Judge: Ms Susan Reise USA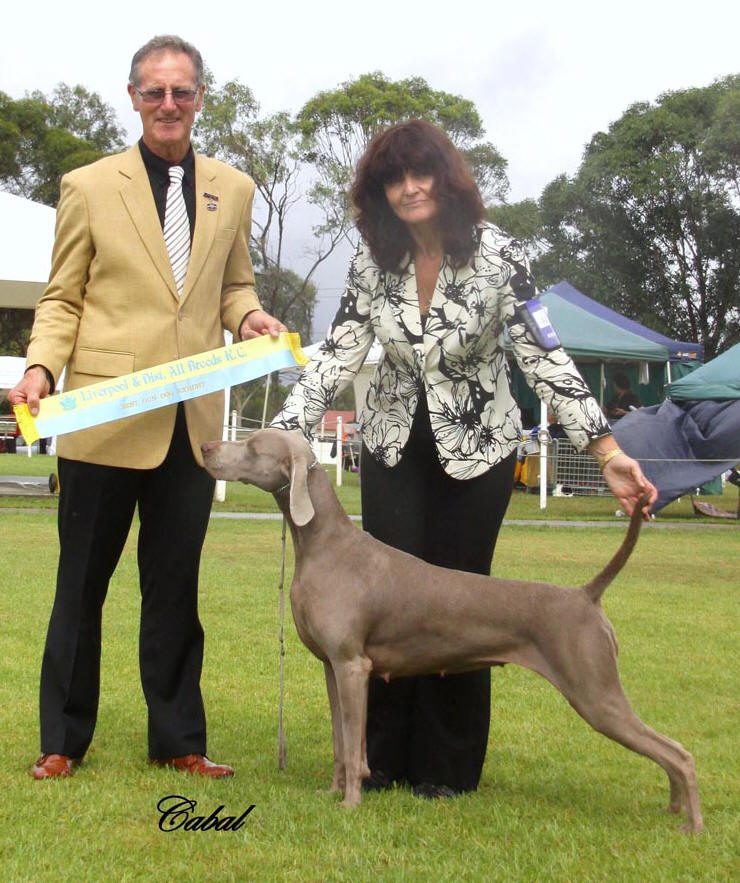 Pictured above going Best In Group (Group 1) over 199 Gundogs
Liverpool & Dist ABKC
Judge: Mr R Lowe TAS (Gundog Specialist)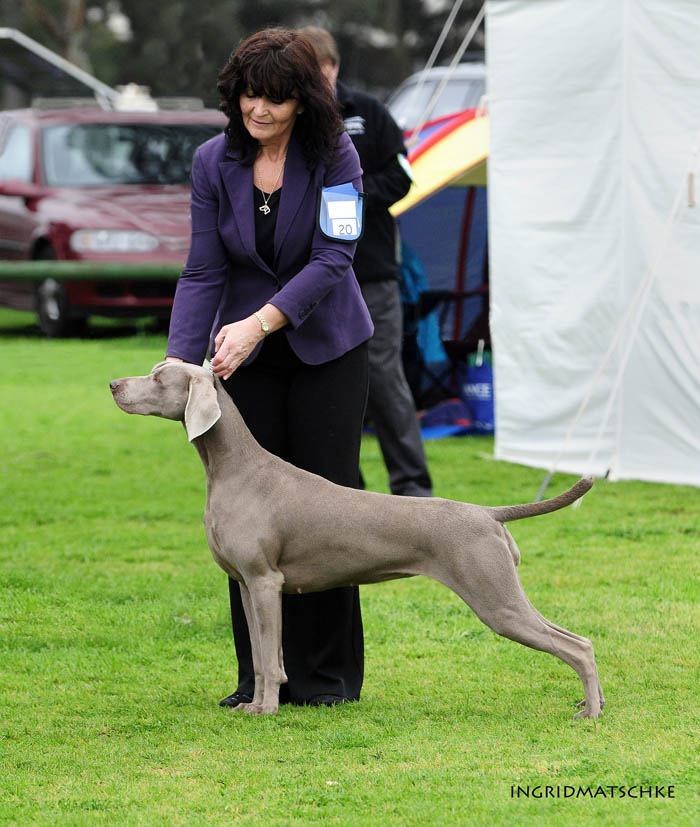 Pictured above going R/Up Best Exhibit In Show
Weimaraner Club of SA Inc Specialty
4th September 2010
Judge: Wayne Bousek USA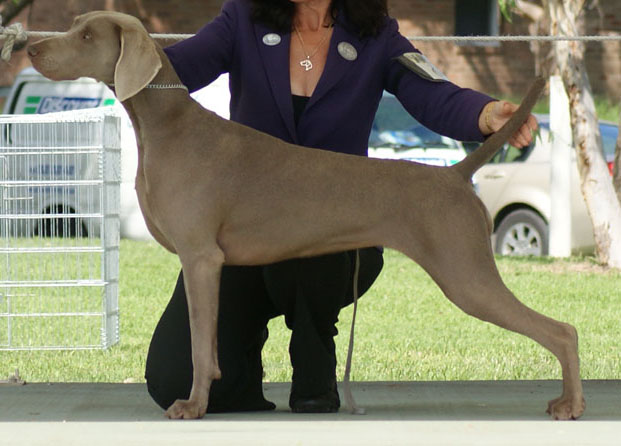 The 3 photos above were taken at the Weimaraner Club of NSW Specialty
at 12 mths of age.
Pryze was 1st in Junior Bitch under Mrs K Wilson USA.

Recent Show Results can be found within her profile on Dogzonline

Best Puppy in Show
ACT Weimaraner Club Specialty
Judge: Mrs Rosemary Shoreman (Canada)
Breed Specialist (Roschel Weimaraners)
28th February 2009
* * * * * * * * * *
Best Minor Puppy in Show
Weimaraner Club of Victoria Specialty
Judge: Ms Raija Tammelin (Finland)
20th September 2008

* * * * * * * * * * * *
Puppy Grading
"Very Promising"
Weimaraner Club NSW Inc State Specialty
FCI Breed Judge: Dr A Linneweber (Germany)
12th October 2008

* * * * * * * * * * * * * *
Pryze is also a multi Class In Show winner (All Breeds) and a
R/Up Best Exhibit In Group winner
at only 11 months of age.

The best is yet to come !

* * * * * * * * * * * * * * * *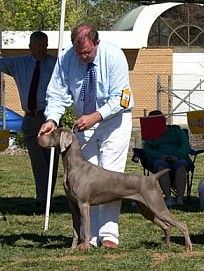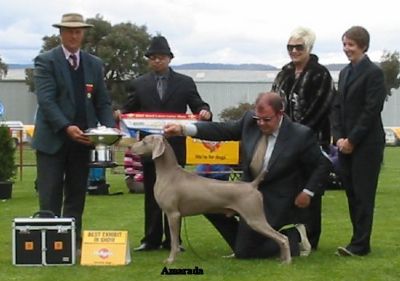 We have had our eye on Pip since first seeing her in the Puppy Class at the Nationals in 2005.
She always gives 110% in the showring and is a stunning bitch of beautiful breed type and movement.
Breeding her to Mac is the icing on an already fabulous cake.
After a wonderful 3 day stay in Tasmania, Pryze has now joined us in NSW.
This girl was born to show !!
She is also absolutely wicked but we wouldn't change a thing.

Thanks to Sue, Ian and Russell at Ghostwind for this fabulous girl.
Recent Show Results can be found within her profile on Dogzonline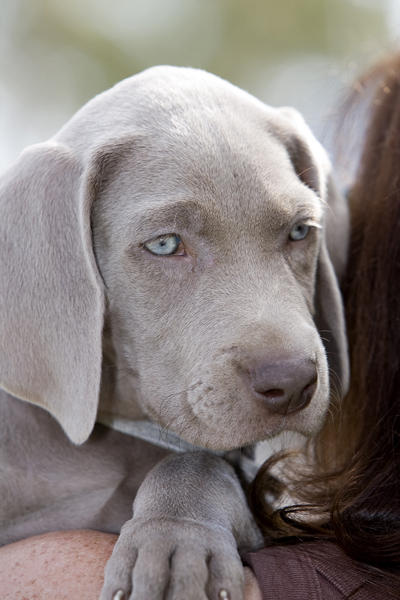 BIS/BISS Am/Can/Aust Ch Graytsky's Smokin' in Havana (Imp USA)
BISS Am/Can Ch Ashmore's Win'Weim Royal Flush, JH,BROM, Top Producer
Am Ch Nani's Concert Master SH BROM
Am Ch Baht N Greywind Playn' The Game, NSD,BROM
(Top producer 1997)
Am Ch Nani's Perfect Cadence JH BROM
(Top producer 1997)
Am Ch Colsidex The Farms Reflection
Am Ch Colsidex Blueprint BROM
Am Ch The Farm's Made In The Usa
3xBISS Am Ch GraytSky's Stella Luna BROM,
Top Producer
BIS/Ch. Nani's Smart Aleck, JH, NRD, NSD, V, BROM, (WCA Top Producer 2001)
Am Ch Midnite Magic von Hollihaus
Am Ch Nani's Knocker BROM
Am Ch Nani n' GraytSky's Harvest Moon
Am Ch Nani's Concert Master, SH, BROM
Am Ch Nani's N Holihaus Pagen Cross, JH
BIS/BISS Aust Ch Ghostwind Picture Perfect
Ghostwind Wild Wispas
Aust Ch Ghostwind Pink Floyd
Ghostwind Keepsake
Weiborder Magic Moments
Aust Ch Mazlaren Wispa in the Wind
Ghostwind Joshua
Mazlaren Rhapsody In Blue
BIS/BISS Aust Ch Ghostwind Vivien Leigh
Aust Ch Grauhund Heartbreaker
Am/Aust Grand Ch Colsidex Grauhund Just Jeans Imp USA
Aust Ch Grauhund An Affairt Remember
Aust Ch Ghostwind Windnthewillows
Aust Ch Ghostwind Pink Floyd
Aust Ch Mazlaren Wispa in the Wind