BISS / RUBIS /MBIG Aust Grand Ch. Ghostwind Hard Act To Follow
"Presley"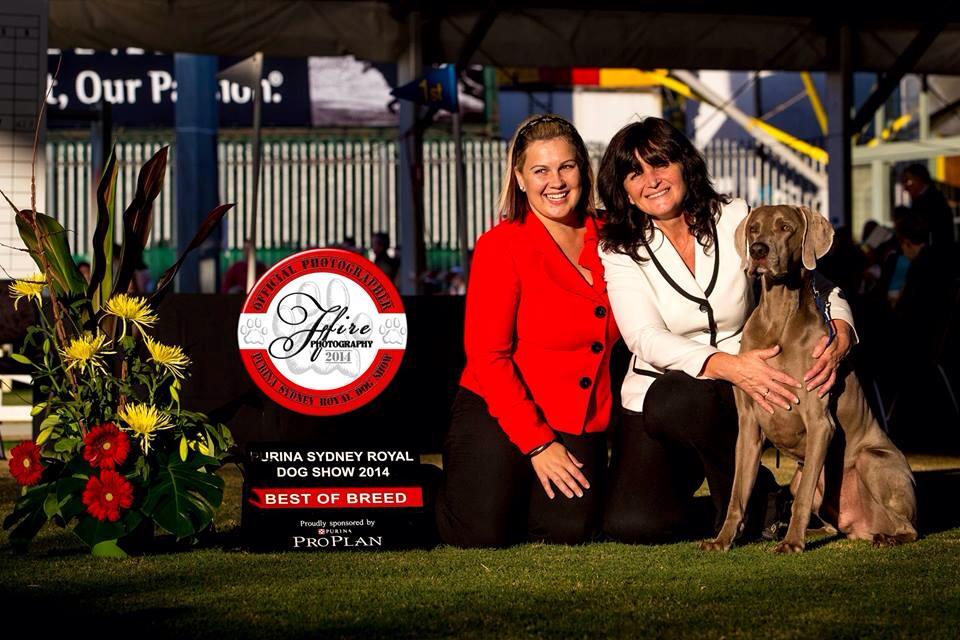 BEST OF BREED (47 Weimaraners)
Top 8 in the Gundog Group (Over 600 Gundogs)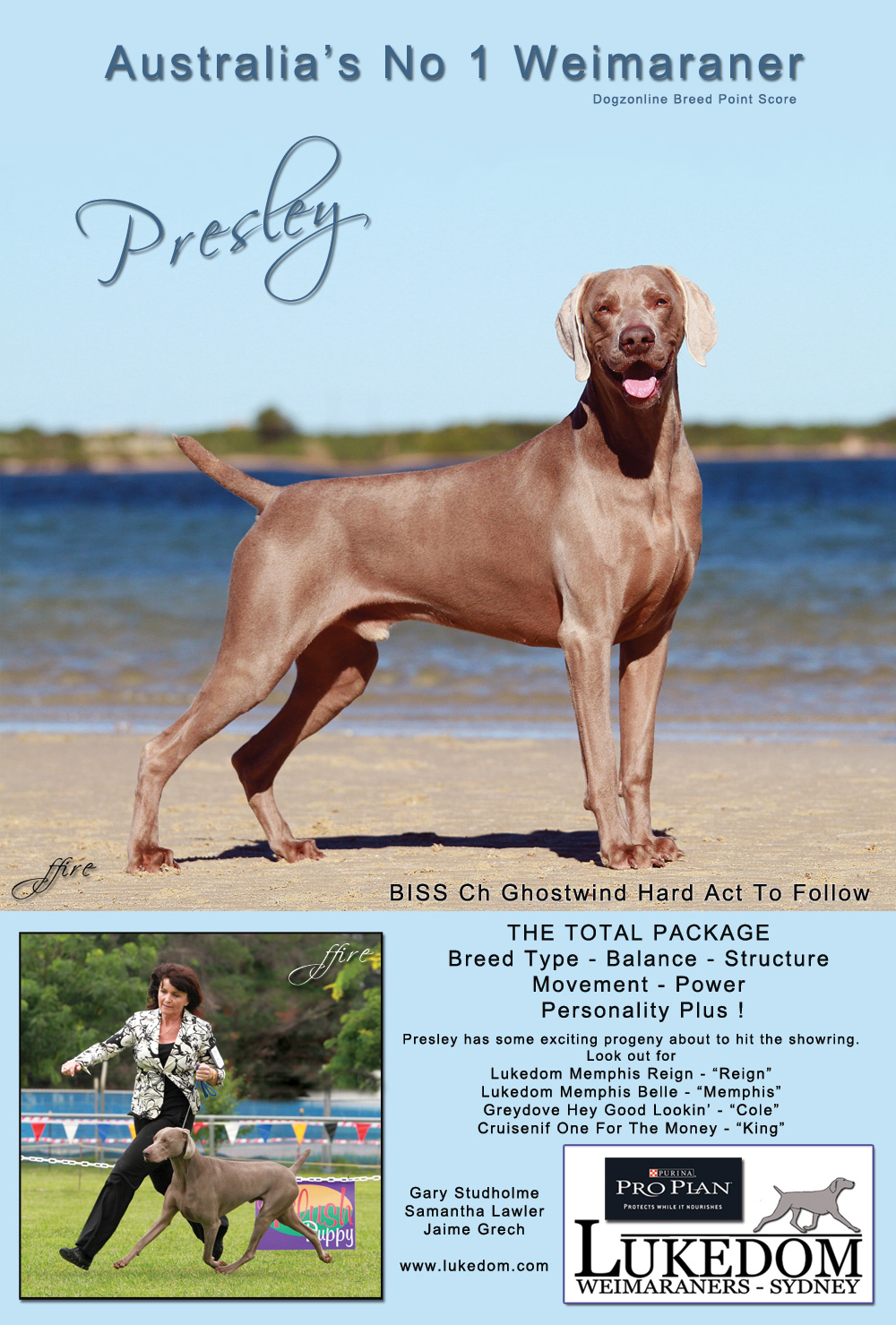 Our ad above for the Leaders Edition of Dog News Australia 2011
Presley Australia's No 1 Weimaraner at the halfway mark.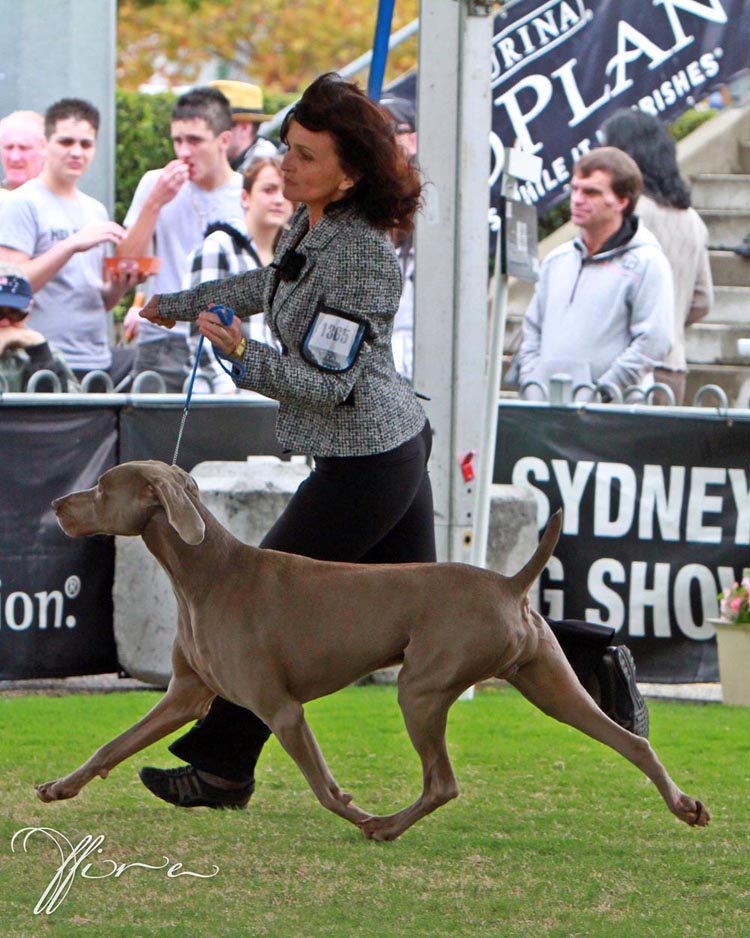 Pictured on the move at Sydney Royal Easter Dog Show 2011(18 months of age)
Presley has consistently been in the winner's circle since arriving.
He has it all...fabulous conformation, free flowing movement and personality plus.
Now a proven sire of glamorous puppies with great temperaments
already winning in their own right.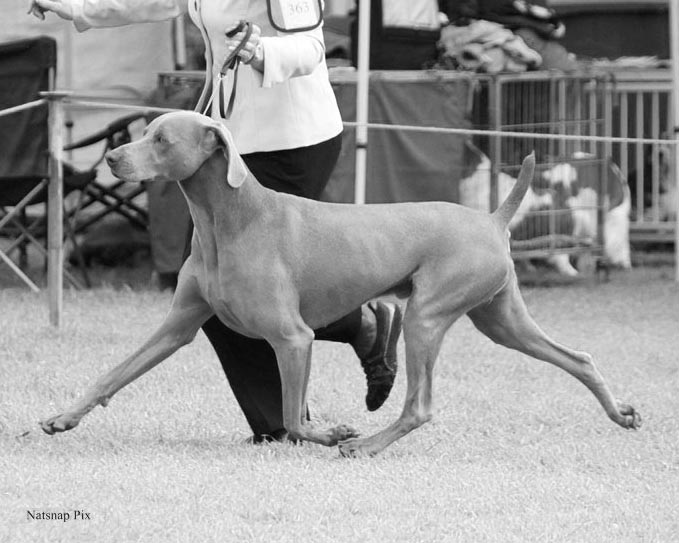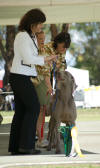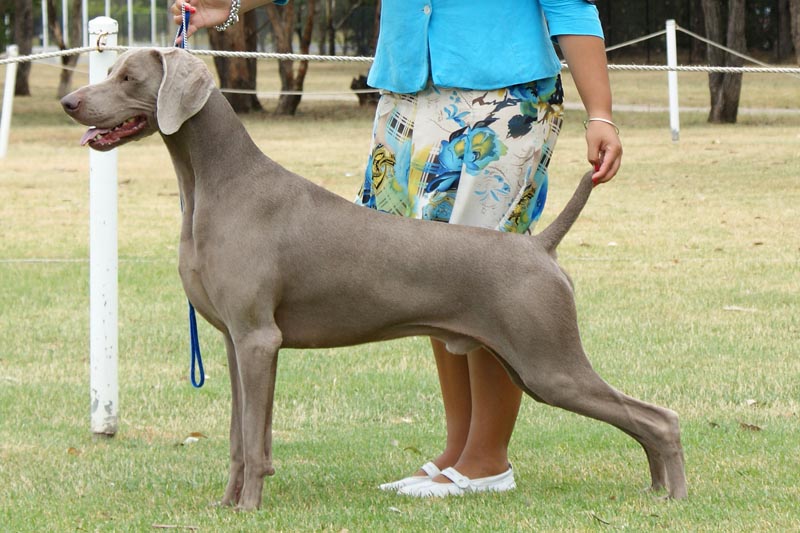 15 Months Feb 2011



Presley has arrived and stolen everyone's heart !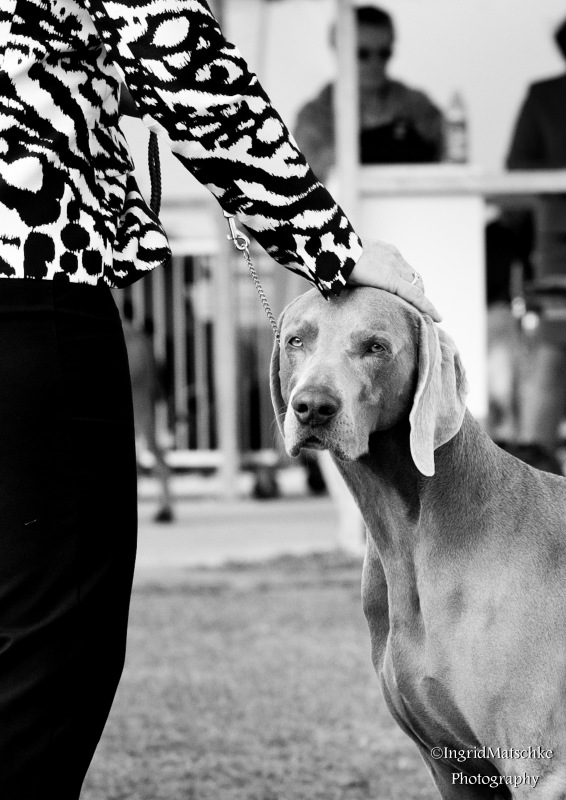 At three years old (October 2012) he has a fabulous career to date.

His wins include
Best In Specialty Show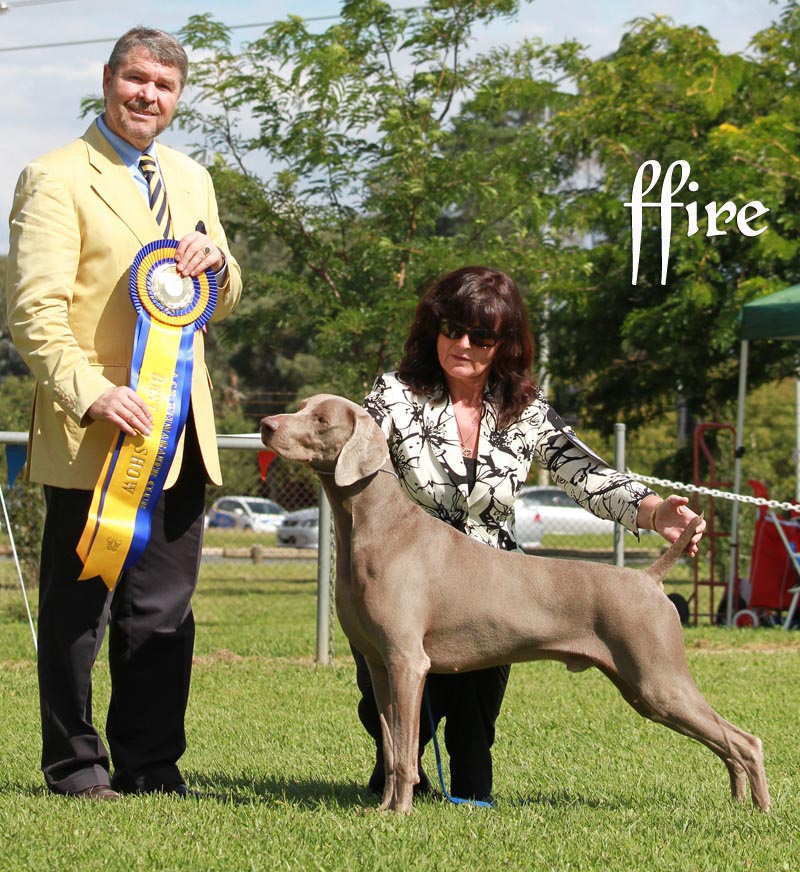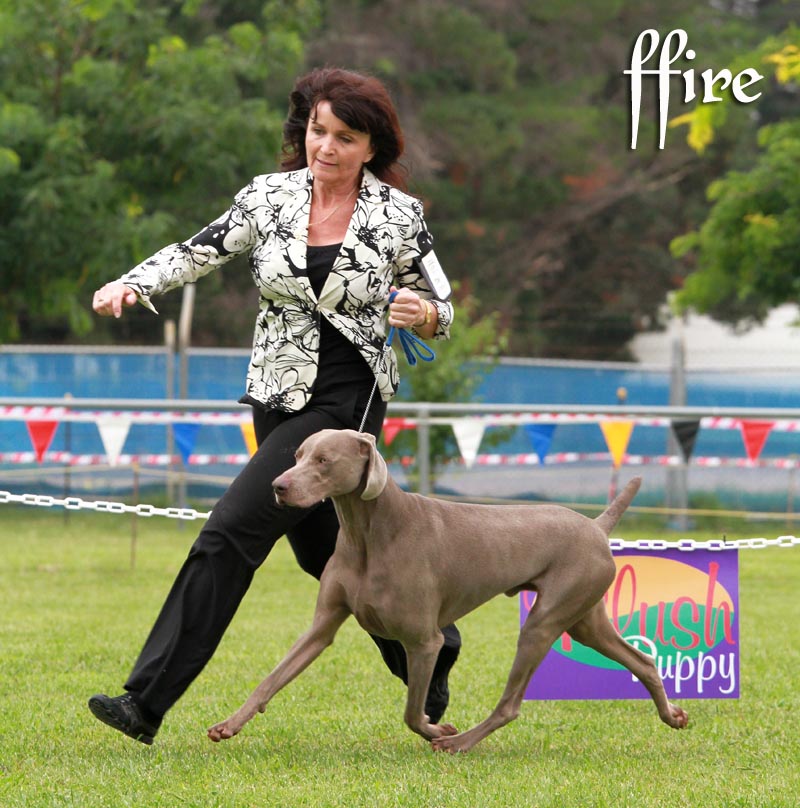 ACT Weimaraner Championship Show
Judge: Mr L Pichard (Breed Specialist Switzerland)

R/Up BEST IN SHOW ALL BREEDS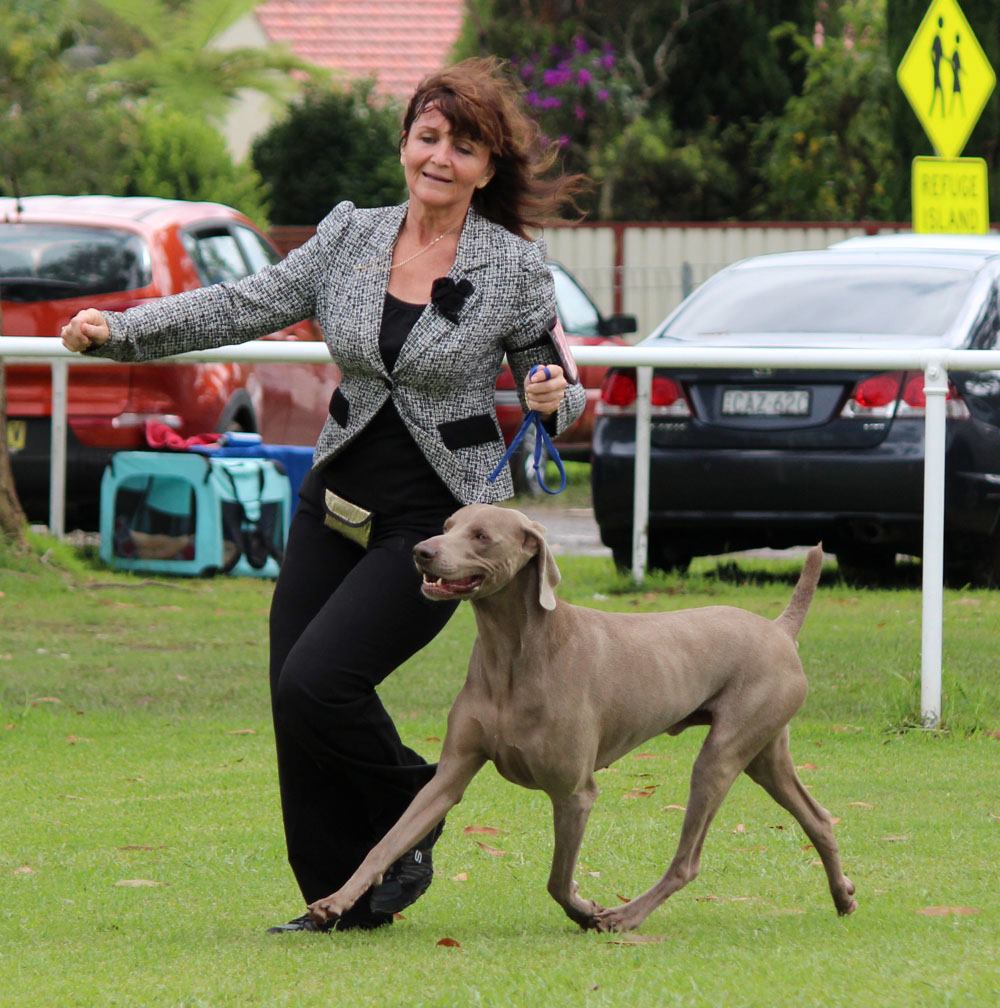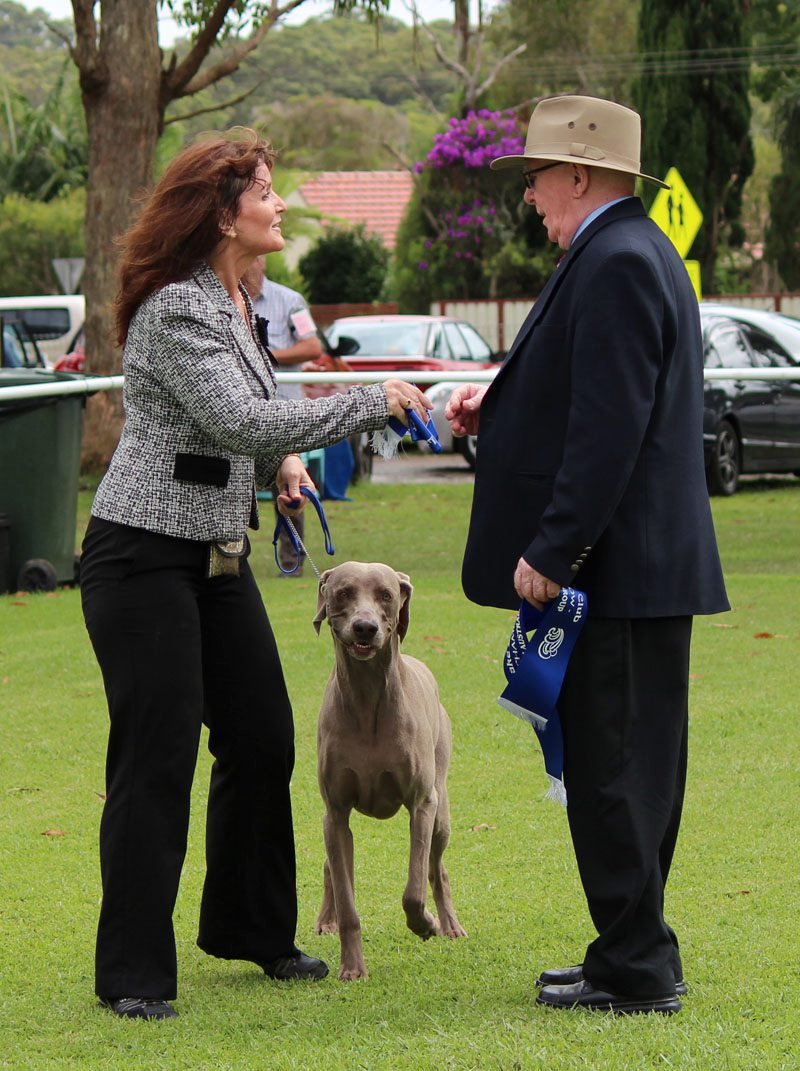 Multi Best In Group including
Marion KC (210 entries) 28th July 2012
Judge: Mrs P Lanctot CAN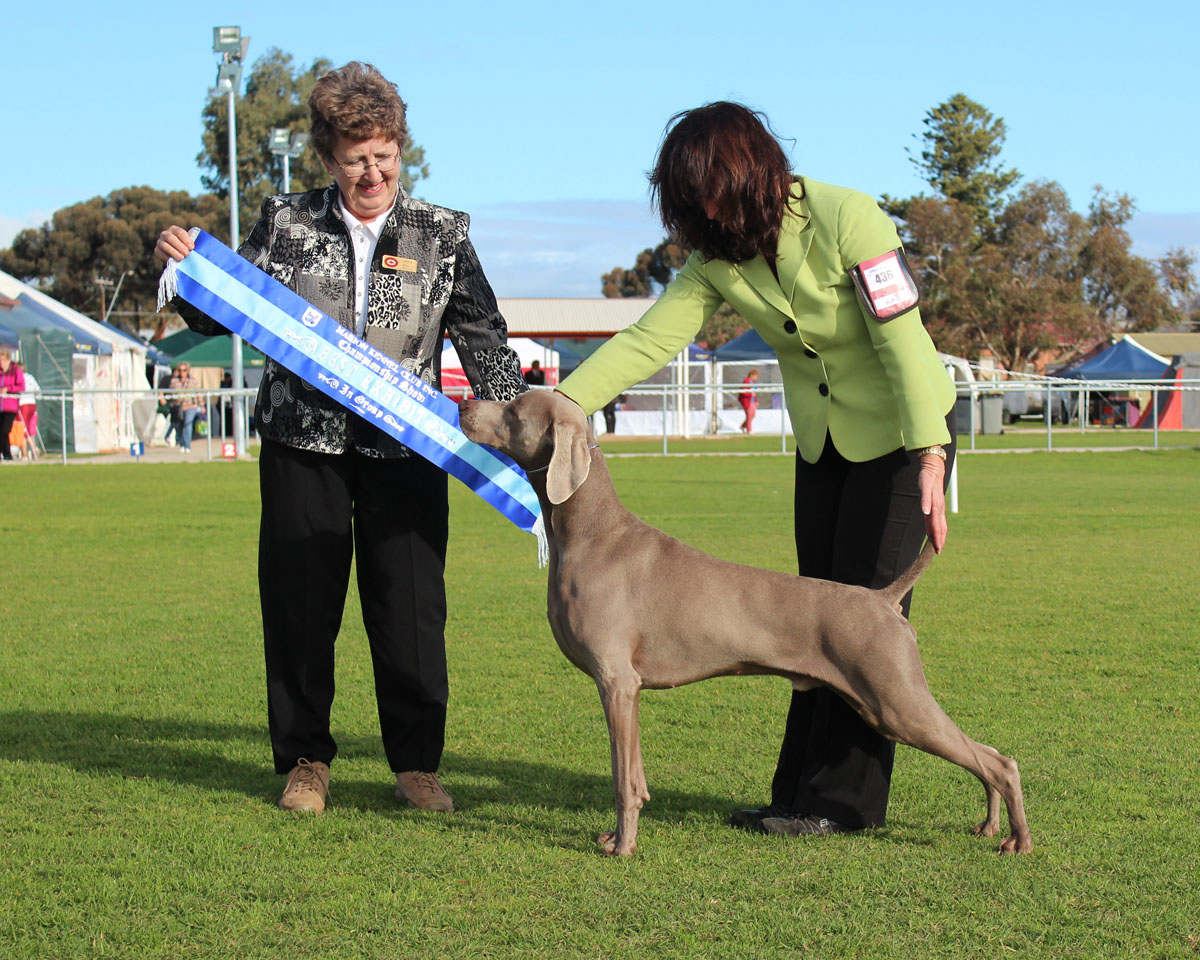 Canberra Royal Best Of Breed 2013 & Group Shortlist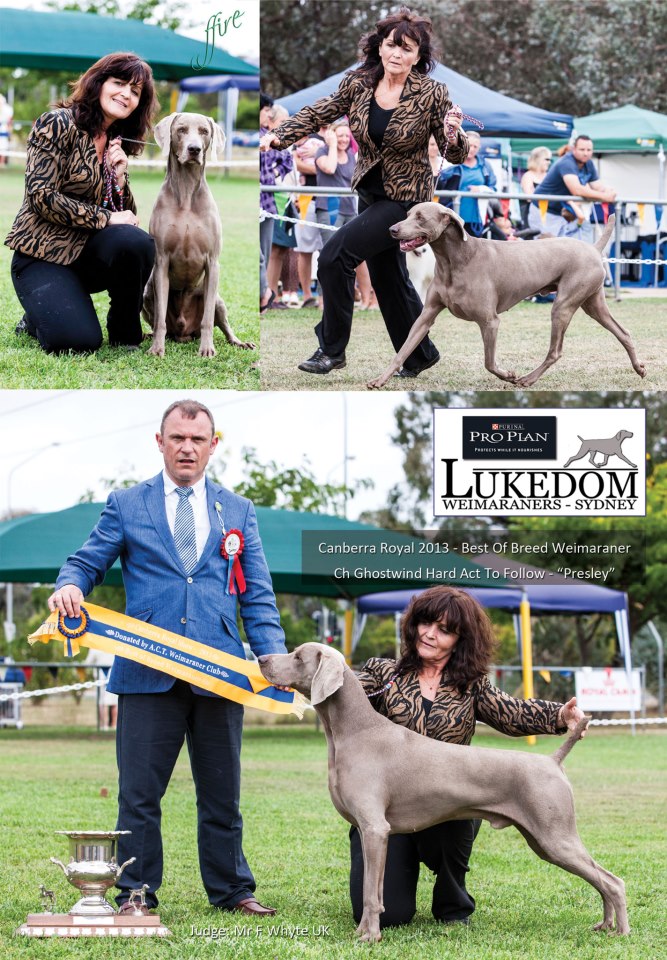 Royal Challenge (Dog CC 16 pts) & RUBOB - CANBERRA ROYAL 2011 (39 Weims) from Junior Class

Best Of Breed - SPRING FAIR DOG SHOW 2010 (21 Weims)

Royal Challenge (Dog CC 17 pts) - ADELAIDE ROYAL 2010 from Puppy Class

Multi Classes In Group
BEST IN GROUP
R/Up BEST IN GROUP
All Breeds & Specialty Classes In Show !

Weimaraner Club Of NSW Inc.
Puppy Of The Year 2010
&
Junior Of The Year 2010

* * * * *
Graded "VERY PROMISING"& 2nd Place Minor Puppy Dog (10 entries)
4th Weimaraner National
South Australia 2010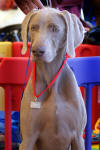 Judge: Herr Wolfgang Fuhring (Germany)

Owned by Jaime Grech
Handled by Jaime Grech & Samantha Lawler.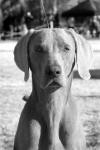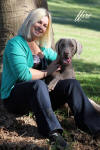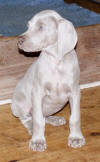 Presley now has several litters on the ground with some very exciting progeny.
We have high hopes for
Feldjager Follow This Miss - "Chilli"



Multiple Best Of Breeds from the Minor Class over titled opposition
Multiple Classes In Group/In Show

* * * * * *

Lukedom Idol's Eye - "Maverick"



This stunning puppy exported to DiamWeim Weimaraners in Czech Republic
BABY IN SHOW on debut !!
PUPPY IN SHOW
Hips A/A Elbows A/A
Click through to Maverick's Page

* * * * * *

Lukedom Star Of The Season - "Satine"
Multi Class In Group / Class In Show Winner



Click through to Satine's Page

* * * * * *

Lukedom Memphis Reign - "Reign"
Multi Baby In Group & Sweepstakes Winner (23 entries)
Dog CC Winner at 6 months over Champions



* * * * * *
Greydove Hey Good Lookin' - "Cole"
Multi Class In Group & Sweepstakes Placing
Exported to the UK






* * * * * *
Ch Cruisenif One For The Money - "Elvis"
Multiple Classes In Group / Specialty Class In Show
Best Of Breed






Cruisenif Rev It Up - "Aston"
Pictured with his owner/handler Catherine winning his class at Sydney Royal.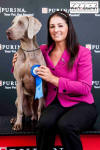 * * * * * *

They are all glamorous babies with beautiful heads, sound structure and personality plus.
We are very proud of all of them.

Sire : Aust Ch Ghostwind Uno My Number
S: Am/Can/Aust Grand Ch Graytsky's Smokin In Havana USA
S: Am/Can Ch Ashmore WinWeim Royal Flush BROM USA
D: Am Ch Graytsky's Stellaluna BROM USA
D: BIS/BISS Aust Ch Ghostwind Picture Perfect
S: Ghostwind Wild Wispas
D: BIS/BISS Aust Ch Ghostwind Vivien Leigh
Dam : BIS Aust Ch Ghostwind Lady In Grey
S: Am/Can/Aust Grand Ch Graytsky's Smokin In Havana USA
S: Am/Can Ch Ashmore WinWeim Royal Flush BROM USA
D: Am Ch Graytsky's Stellaluna BROM USA
D: BIS/BISS Aust Ch Ghostwind Vivien Leigh
S: Aust Ch Grauhund Heartbreaker
D: Aust Ch Ghostwind Windinthewillows